The Ryder Clinic Sports Chiropractic
Baton Rouge, LA
The Ryder Clinic is Baton Rouge's leading chiropractic clinic that offers its patients the best treatments to achieve their goals.
*For 6pm appointments, Please Arrive by 5:15 pm
Innovative Baton Rouge Chiropractor
The goal of our chiropractor, Dr. Ryder, is to use new techniques and cutting-edge technologies to solve all patient cases, from chronic diseases to sports concussion through those who just want faster recovery after their injury. Patients will find state-of-the-art facilities, world-class clinical technicians, and every treatment strategy available for long-term wellness. We at The Ryder Clinic don't compare ourselves with any other chiropractic clinic since we are the next step in what you have always been looking for.
Our State-of-the-Art Chiropractic Services
The Ryder Clinic is a one-of-a-kind chiropractor based in Baton Rouge, Louisiana. The facility provides innovative treatments for pain management, weight loss, arthritis, injuries, and sport concussions t to every patient that walks through our doors. Our team approach allows patients to receive the best possible treatment with the assumption that everyone's needs are different. We take pride in offering proactive approaches as well as state-of-the-art therapies in order to provide you an exceptional experience throughout your entire care service.
Our chiropractor specializes in the treatment of chronic inflammatory and non-inflammatory diseases. Innovative technologies such as our
Hyperbaric Chamber
(HBOT) allow us to treat patients with acute neurological conditions resulting from stroke, spinal injury, or sport concussion which were previously untreatable. The HBOT enables your body's natural healing mechanisms by delivering regulated breathing air enriched with oxygen at higher than atmospheric pressures while maintaining normobaric pressure inside the chamber. This unique approach creates an environment where the lungs can significantly increase gas exchange capacity allowing more oxygen to be delivered than previously possible. With more oxygen available to your tissues, your injuries and inflammation can heal faster and more effectively.
Allowing people in Louisiana to finally get the relief they have been looking for, Our Chiropractic Clinic is excited to offer the state's only MLS laser therapy. This laser utilizes state-of-the-art technology that has shown time and again that it can help alleviate pain and speed up afflictions in all areas of the body. We understand how difficult it is to live with chronic pain. Laser therapy may be the answer for you. Unlike many other therapies, laser treatment offers lasting results and doesn't simply mask or provide symptomatic relief. When these treatments are complete, your quality of life will change-in ways that other methods cannot replicate.
The Chattanooga Triton DTS Package is the most advanced spinal decompression system on the market. It's designed to provide gentle, progressive traction that mimics natural movement and relieves pressure on compressed nerve roots. This device has been used by doctors and chiropractors for years as a safe solution in the treatment of spine conditions involving nerve root compression, acute muscular spasm and osteoarthritic discogenic conditions. However, all mechanical traction devices are not created equal. With the Chattanooga Triton Traction System, we set the standard with our innovative devices that mimic natural movements and relieve pressure on compressed nerve roots.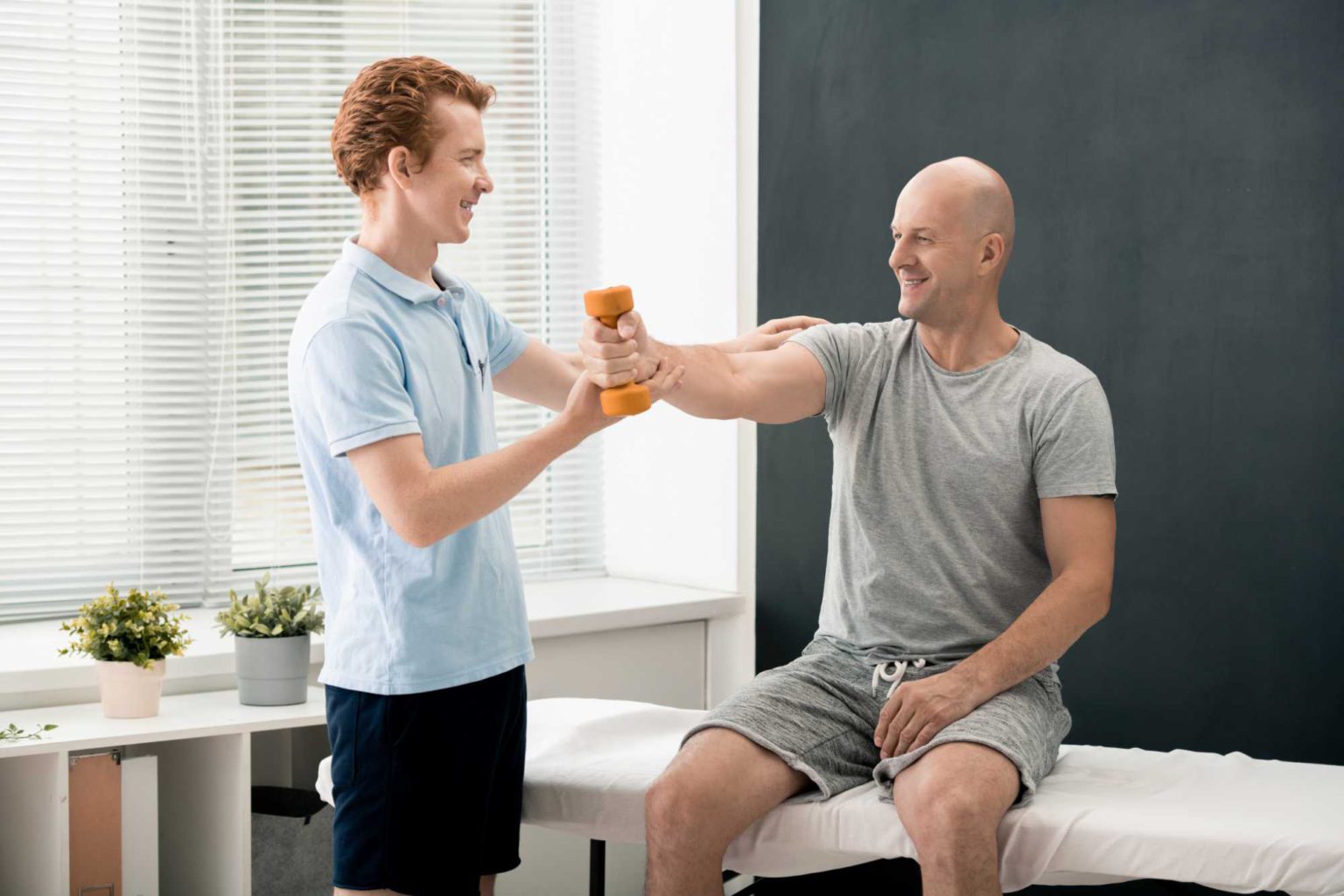 We treat others as they would like to be treated​
The Ryder Clinic is Baton Rouge''s premier chiropractor. We offer the latest in modern treatments, including laser therapy and hyperbaric treatment. Our goal is to provide our patients with the best possible care to help them feel better and live healthier lives. You deserve the best care available, which is why we are committed to providing state-of-the-art treatments that will help you get back on your feet as quickly as possible. Click here or call 225-766-9788 to Schedule an appointment today!
What Conditions Do We Treat
There are so many conditions that affect your health and the quality of your life. We provide treatment for people who suffer from arthritis, pain, injury to joints or muscle groups, back problems (either old age or injury related), sport concussion management and inflammatory conditions such as bursitis and tendonitis. We all know that chiropractic care can be a life saver, but it is often difficult to find a good doctor that you trust.
Most chiropractors only focus on the spine and are not trained in diagnosing other health problems like inflammatory conditions, systemic pain,sport concussion management, etc. That's why patients often feel neglected and the root of their problem still unaccounted for.
The Ryder Clinic goes above and beyond to give their patients the best care possible by providing extensive lab work, advanced diagnosing technologies and thorough physical examinations. They also offer treatment for sport concussions, immune system deficiencies, and pain management because they understand that these problems can cause pain throughout your body – not just in your back!
How to Prepare For Your First Appointment With Our Chiropractor
Our chiropractic clinic is here to help you on your journey of healing and recovery. To get started, please call our office at or 225-766-9788 to schedule an initial appointment. We are happy to answer any questions and guide you through all of the steps in this process if needed. Once first appointment is scheduled, please click and complete the forms and steps under "New Patient Center." If you are a personal injury case, please check out this article detailing all you will need for your appointments. We look forward to seeing you!
In the past, medical providers were always the ones to make decisions on what was best for their patients. This means that they had all of the power in deciding how and when a patient should receive medical care. Today, with digital marketing and technology – especially mobile devices – patients have more control over where and when they receive their healthcare services.
At Ryder Clinic, we've added a Patient Portal feature into our website so you can interact directly with us online at your convenience. Whether it's scheduling appointments or asking questions about your condition, our portal allows you to be in charge of your own healthcare rather than letting us do everything for you! We believe that putting YOU first is important because no one knows better than YOU what's right for YOUR body!
Affordable rates so that you can get the best care possible
Visit Our Location in Baton Rouge